We are a boutique human capital consultancy specializing in mid to senior level recruitment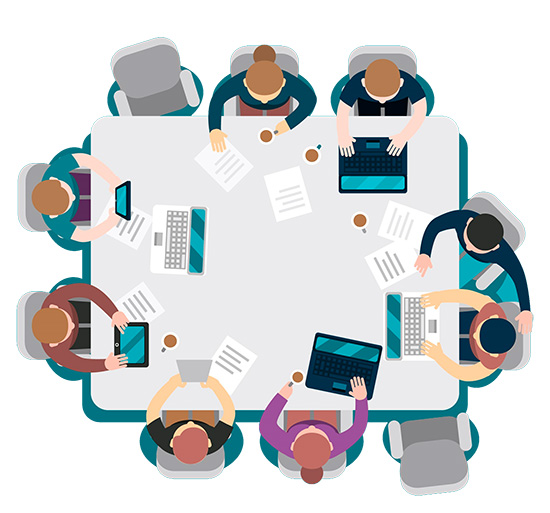 Six Degrees Consulting is an Executive Search firm that provides bespoke recruitment solutions across a range of Industry Sectors and functional specialisations.
We are a dedicated group of Partners with over 30 years collective experience, providing the highest level of recruitment service. Our team consists of ex-HR leaders and industry experts with varied backgrounds.

Hiring the Best Top Management
Since our inception, we have been passionate about building global leadership teams that deliver sustainable value for clients across multiple industry segments. With expertise across a range of industries, we are ideally positioned to provide high-calibre talent and effective strategic guidance to our clients to help them continue to build strong, dynamic and sustainable organisations.

Hiring Top Talent Across Industries
We ensure that our clients hire not just outstanding talent, but also those who best fit culturally within the organization. By leveraging our extensive regional networks and deep market knowledge, we are quickly able to provide lasting solutions to support our clients' growth strategies. We are empowering several companies across industries hire the right talent across all levels and varied functions
In a very short span of time Six Degrees Consulting has become a trusted partner to some leading companies by providing a comprehensive approach backed by our team of experienced professionals. Our process fosters collaboration and innovation to ensure we not only understand the core needs of clients, but also help them develop successfully.
HR Business Partner
Logistics Startup

UI UX Lead
Fintech Startup

Digital Marketing Lead
Ecommerce Startup

Head Finance
Ecommerce Startup

Senior Product Manager
Product Software Company

Full Stack Developer
Product Software Company

Category Manager
Ecommerce Startup

Backend Developer (Node.js)
Mobile App Startup

Head Strategic Alliances
Leading NBFC
Six Degrees Consulting's structured approach towards evaluating candidates skills and matching it to our requirements has played a vital role in our growth strategy this year. They have raised the bar of delivery.
My experience of partnering with Six Degrees for all our senior executive hiring has been phenomenal. The turn around time is industry leading and their relationship with their candidates is envious
They use industry leading assessment tools that have helped us hire talent with good culture fitment. This has resulted in reduced attrition. Six Degrees has done amazing work in such short time of starting operations