Current Start-up Ecosystem in India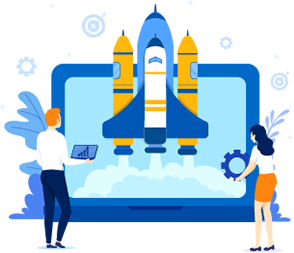 The Indian start-upecosystem has evolved since itssteady rise in the 2000s. Back then, investors have struggled to find support from accelerators and incubators due to the environment being immature. Today, founding activities in business areabundant in Bangalore, Mumbai,and as well as in the National Capital Region.
In a study conducted by Sabrina Korreckof the Observer Research Foundation, popular culture has played a significant role in the current proliferation of start-ups. People are generally accepting of entrepreneurial careers and even consider it"cool" from a social standpoint.
In the current ecosystem, venture and angel capital kickstart many start-ups, but there is still a considerable lack of resources. Investors are choosing to fund mature start-ups, which puts younger enterprises at a bit of a disadvantage. We notice pleas of help from the government sector to provide tax benefits for angel investments.
We at Six Degrees Consulting understand how to leverage user and market research, which reveals a clearer picture of the current Indian start-up ecosystem. We place value in studies about start-ups to offer you the best talents who are adept at working in a dynamic start-up environment.
Our expertise lies in providing a reliable core team for your start-up. Whether it's for IT or management, we'll fill up your requirements with a knowledgeable and skilled workforce to cruise you through the world of business.
With Six Degrees Consulting, you can enrich your talent sourcing agency and be a key player that attracts investors to support your cause.
Hiring Challenges Indian Start-ups Face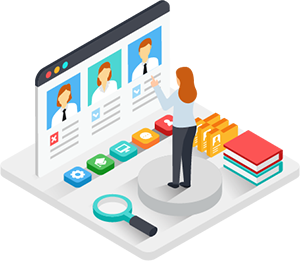 A start-up is only as good as its core team. Most promising young companies are made up of dependable and highly skillful people who are eager to dive into a start-up ecosystem and thrive in it. The only issue is that true talent is hard to come by, and there are several hiring challenges that Indian start-ups have to go through towards unicornization (significant increase in the company's value).
The sheer percentage of workers in India is enough to overwhelm anyone looking to hire a viable candidate for the start-up. LinkedIn reveals that India has the highest number of job seekers in the world. However, it's not every day that you come across an aspirant who ticks all the boxes on your list.
Start-ups encounter issues in sorting through numerous CVs to find serious applicants. Many people submit a CV just for the sake of sending even if they lack the skills needed to do the job. You'll find half-baked cover letters that indicate little to no interest in helping your start-up.
There's also a danger in using recruiters to find your team. Yes, they have a pool of job seekers, but are they the right fit for your company? The truth is that recruiters care less about your goals and more on their commission.
At Six Degrees Consulting, we stay away from the impersonal by devoting our time and expertise in finding you the right core team for your start-up. We understand how critical it is to find real talent that fits your brand's identity, and we deliver only the best for your talent sourcing strategy.
We'll take care of your start-up at Six Degrees Consulting!
What Talent is Valuable for Start-up?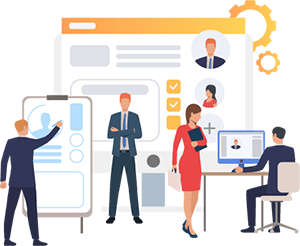 There are many kinds of people in the world, and no two people are the same. This premise explains why hiring the right member might be one of the most challenging initial steps to take as a start-up founder. You will need a core team consisting of people who are top tier in terms of wit and talent.
The question is, how will you find such a person?
When hiring people for your start-up, there are vital talents you should look out for in a candidate. Firstly, they need to possess creativity. To standout in the gritty start-up market, it pays to be innovative and resourceful. By branding your start-up as a creative problem-solver, you'll entice investors and clientele who are on the lookout for innovative solutions.
Flexibility is another valuable talent in a start-up because the industry is far from stasis. Your team needs to be adaptable to changes, mainly since start-ups depend on market trends. Your employee has to be fluid in accommodating fluctuations and willing to adjust to challenges.
What you need is a consultancy with extensive knowledge in the field of start-ups. We at Six Degrees Consulting deliver bespoke hiring solutions in different specialisations and industry sectors to help you form a robust core team.
We've lent a hand to numerous start-ups in finding the right talent who fit the company culture, and we can do the same for you. From developers to engineers to managers, we provide your talent source for highly adaptable candidates who come out as winners in a start-up environment.
How Can Six Degrees Consulting Help Your Start-up?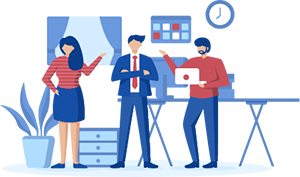 Start-ups are a fast-growing market with innovation and technology taking center stage in business. However, just because you have a novel idea means that you will break through the industry. Almost half of start-ups fail during the first year, and one of the reasons is the failure to implement HR strategies.
If,somehow, you've heard the rumor that HR is exclusive only to big companies, let us correct you this early. HR management is essential in any business, be it a corporation, SME, or start-up.
With many hiring challenges in a start-up, which includes choosing the right talent, retaining that talent, and fostering trust and loyalty, you must consider enlisting the help of a human capital consultancy.
Six Degrees Consulting is a is an Executive Search company that focuses on reinforcing the talent sourcing strategy of a start-up. We provide high-quality recruitment services in a wide range of industries and specialisations.
We have developed a process of sourcing real talent specific to the company culture that a start-up has. Our passion lies in delivering top talent in management through our Executive Search. Whether it's the core team or senior positions you need to fill up, we have the right people for you.
We also employ our in-depth market knowledge and regional networks to scout candidates who stick with you through thick and thin. We care for our clientele by giving them the best fitting employees for their brand identity.
We are a team of former HR leaders and industry professionals backed by many years of experience, and we believe this is why so many start-ups have trusted and are continue to bank their trust in us. You could become one of them today, too!